Welcome to the 100th edition of Tuesdays With Mitch, where I'm providing my vast audience with free entertainment for the 100th consecutive Tuesday. Let's get into it…
I tried to come up with something special or wild or crazy to do for my 100th post today. I think I pretty much failed in that regard. But thinking about reaching the most significant milestone in the history of the internet led to some reflecting on what I'm doing here each week and why I do it.
If I had a nickel for every time I've published a Tuesdays With Mitch over the past two years…  I'd have five dollars. But I don't. I don't have any dollars. This blog has produced zero nickels.
But I suppose that's okay. Don't get me wrong, I'd rather get paid to do this kind of stuff than do it for zero nickels. And there are a lot of Monday nights that come after long, sometimes hungover Monday days when I sit down with my laptop and really don't want to take the time and energy to produce another seemingly pointless post.
But overall these silly posts give me an outlet to write, which is something I still enjoy doing. They keep me entertained. They give me something to focus on and keep me sane, because my real-life job is about as uninteresting as it gets.
It's been interesting to see what hits and what doesn't. It's been interesting to develop some little Twitter/blogoshpere niches, where certain groups of people respond in certain ways to certain posts. What do people like? What do people share? What do people gloss over?
With this theme in mind, I'd like to take this opportunity during the TUESDAYS WITH MITCH 100TH EDITION SPECTACULAR! to ask you, the person reading this sentence right now, what style or theme of these posts you like the most. Do you like when I write a whole bunch of insightful and intelligent words about Colorado State or the Rockies? Do you like when I just write a little bit and put a bunch of random funny crap from the internet in here (you know, people falling down and getting hit in the nuts and making a fool of themselves on the news and such)? Do you like when I write a bunch and try to be funny and probably fail most of the time? When I talk about baseball, should I talk about WAR and FIP and wRC+ or poetically describe the smell of the hops at the Sandlot Brewery and the voices of the street vendors selling me a $2 bag of salty peanuts? Do you read most of these on a computer or your phone? Should I stop doing this forever so you are no longer obligated to politely feign interest? Are you a professional in the sports media industry who would like to give me a job doing something I enjoy and am maybe actually kind of good at, so each one of my weekdays is not a dire clock of meaningless, bland, gray hours without an end in sight for the next 40 years, causing me to wake up one day at 65 and wonder where my life has gone and why I haven't achieved anything?
Sorry, that last one was a bit off topic.
But anyway, let me know if you have any feedback on that stuff. You can comment at the bottom of this page or– like a lot of you already do– my Facebook or Twitter accounts.
In the spirit of reminiscing, I thought about some of my favorite posts that have come along over the past 100 weeks. So here is my list of Tuesdays With Mitch, Ranked:
I'm not going to recap my favorite videos, Vines, GIFs, etc. of the previous 99 posts today because I did a bunch of that in my Two-Part Year In Review just a couple months ago. But overall, the last couple years have produced some fun stuff in my tiny, obscure corner of the internet. Hopefully you've enjoyed some of my writing. Hopefully you've watched a game or seen a dumb video and wondered to yourself if that would make Mitch's blog on Tuesday. Hopefully you've laughed a bit. Hopefully you've been entertained.
Thanks for reading these each week, or sporadically, or whenever you get the urge to click on a link that takes you here.
As I was putting this together on Monday night, I came across this tweet. It's a quote from Sam Simon, one of the creators of the greatest television show in history. He died Monday. His quote seems fitting.
Moving on to the current sports scene, where there is plenty to get to…
March Madness has officially (kind of) arrived. The weekend was filled with bonkers basketball and this week will be no different with all the conference tournaments going down.
Colorado State won their last regular season game of the year on Saturday at Utah State. This game won't get the Rams the national credit they deserve, but they were pumped anyway:
The Rams were down eight points with under nine minutes remaining. The arena was sold out and raucous. It was Stew Morrill's last game at the Spectrum after 17 years. Things were bleak.
But CSU proverbially grabbed their proverbial nuts and fought back to win and finish the regular season 26-5, 13-5 in the Mountain West. That's a really good record!
One could make the argument that this was CSU's best win of the season. Better than San Diego State at home. Better than Colorado in Boulder. The Rams had to have this one and they found a way to pull it out. And they did it in spite of a poor performance from Daniel Bejerano. As I've said before, when Bejerano doesn't score, the Rams usually lose. It helped that J.J Avila was unbelievable with 29 points, 13 rebounds, five steals, and four assists. The quality of opponent has been low, but Avila has been an absolute monster the past month or so.
Up next is the Mountain West tournament in Las Vegas. The Rams are the 3-seed and play Fresno State at 9:30 on Thursday. Should they win that one, they'll (probably) play San Diego State at 9:30 on Friday. The winner of that game plays in the championship (likely either Utah State, Wyoming or Boise State) at 4 on Saturday.
So CSU is playing well heading into a tournament that gives them a chance to pick up two more wins against top-40 RPI opponents (should they play both San Diego State and Boise State). A win in those games would give their NCAA seeding a huge boost. As of right now, the Rams are solidly in the tournament. A first-round loss to Fresno would quickly move them back to the bubble, though I'm not overly concerned about that. Selection Sunday is five days away!
March is upon us. And that's awesome because February sucks. But it's also awesome because The Madness has arrived.
Off to the weekly departments…
NBA TANK WATCH 2015:
Last week when I introduced TANK WATCH! on the same day the Nuggets fired Brian Shaw and named Melvin Hunt the interim head coach, I noted that the worst thing Hunt could do is get the Nuggets to start winning games. Apparently he didn't read my 99th post. The Nuggets are 3-2 since Hunt took over. Two of those three foolish wins came over teams ahead of them in the Tankandings in New York and Minnesota. The updated TANK WATCH! looks like this:
New York, 12-50, .194
Philadelphia, 14-49, .222
Minnesota, 14-47, .230
L.A. Lakers, 16-46, .258
Orlando, 21-43, .328
Sacramento, 21-41, .339
Denver, 23-41, .359
Detroit, 23-39, .371
So after a very unproductive week, the Nuggets have fallen to the 7th spot in the Tankandings. Catching Orlando and the Lakers seems to be slipping out of reach. The best the Nuggets can probably hope for now is holding off Detroit and taking the 6th spot back from Sacramento. The Nugs have 18 games left this year.
Studs of the week:
Steph Curry is, without a doubt, the most entertaining show in the NBA right now. He had a highlight-filled week. We'll start with this pass.
Pretty awesome, but that was just the appetizer for this ridiculous, silly, stupid, unreal, awesome play on Sunday afternoon, which I'm presenting in both GIF and Vine forms:
…and the Vine:
Vine(s) of the week:
This is the funniest damn thing I've seen in a basketball game in years and years and years. I've watched this about 100 times and can't stop laughing. Otto Porter kind of spaced out for a few seconds while covering Tony Snell…
The latest in hilarious bench antics, this one coming from Texas:
One of the great endings from Saturday was this Oklahoma game-winner:
That crazy Oklahoma finish was quickly outdone by this game-winning ONIONS shot from Belmont to upset Murray State and go dancing.
Photo of the week:
John Lollar of Murray State and his interesting leg kick. (It looks like this on video.)
And a great poster of Rysheed Jordan of St. Johns throwing down over Villanova. 'Nova won by 37, but that picture is awesome.
And because it's 2015 and pictures aren't good enough anymore, here's the Vine of that one:
A couple links worth sharing:
And finally, okay I couldn't resist putting a couple random favorites from the past couple years in here.
(NFSW, lots of F-bombs in this one)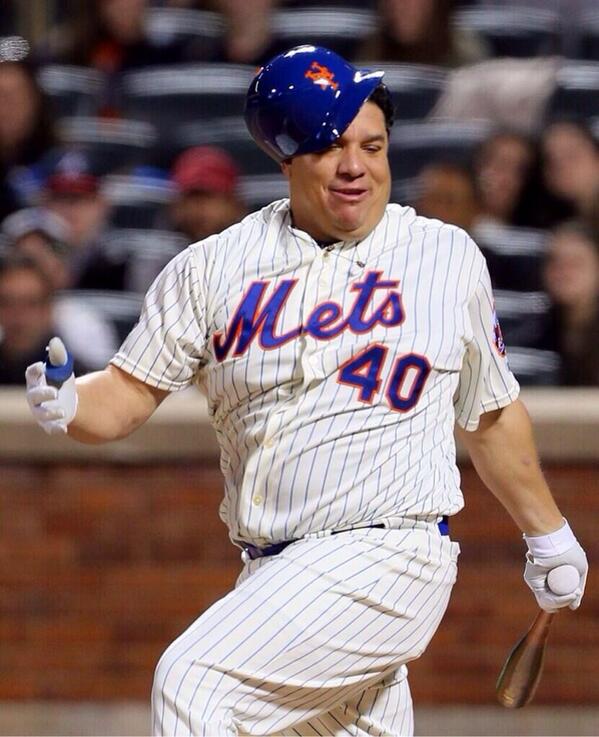 I love the internet so damn much.
Happy Tuesday everybody. Enjoy all the basketball this week. Thanks for reading. Seriously, thank you. See ya next week. Here's to 100 more. Or maybe now is a good time for me to stop doing these forever. Either way.
***
Comment on any of this stuff below, or email me at mdhahn1@yahoo.com with post ideas, videos or other media I should know about. Subscribe at the top right of this page. Follow me on Twitter @TuesWithMitch.